ST JAMES GIRLS AT WILLIAMS F1 INTERNATIONAL WOMEN IN ENGINEERING DAY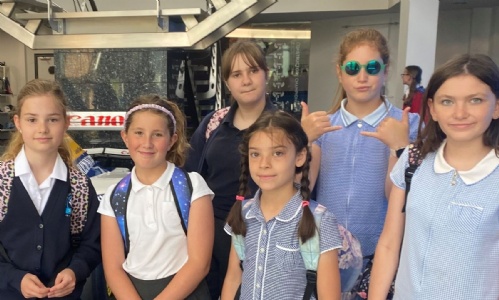 On Friday 23rd June a group of Year 5 girls spent the day at Williams F1 in Grove finding out lots of information about the opportunities in F1 engineering for women.
They had lots of fun getting involved in a range of hands-on activities and workshops during the morning. Just before lunch the girls enjoyed a talk by Jamie Chadwick, part of the Driver Academy at Williams Racing, and heard Jamie describe her journey as a budding racing driver.
The workshops were all organised and run by the Williams team of female engineers.
Huge thanks to Williams Racing for this very special and fabulous opportunity.