Sporting Success Celebrated at Trust's Primary Sports Awards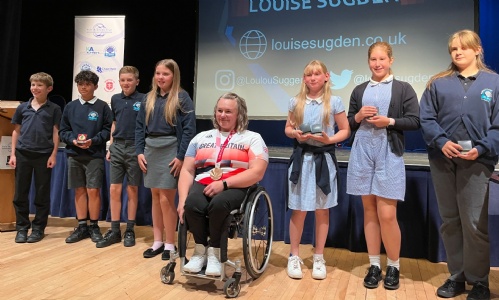 On Wednesday 5 July the success of St James' pupils in PE and Sport was celebrated at the Vale Academy Trust Primary Sports Awards held at The Beacon in Wantage.
Our pupils received their awards from paralympian Louise Sugden in a ceremony attended by Wantage Mayor Dr Angela Dunford. Everyone enjoyed hearing about Louise's inspirational journey to success despite her injury setbacks, and we all wish her luck in the forthcoming Paris Olympics next year.